Drop-In Cricket Net [Ultra Heavy Duty]
Drop-In Cricket Net [Ultra Heavy Duty]
Premium Quality All-In-One Cricket Enclosure Netting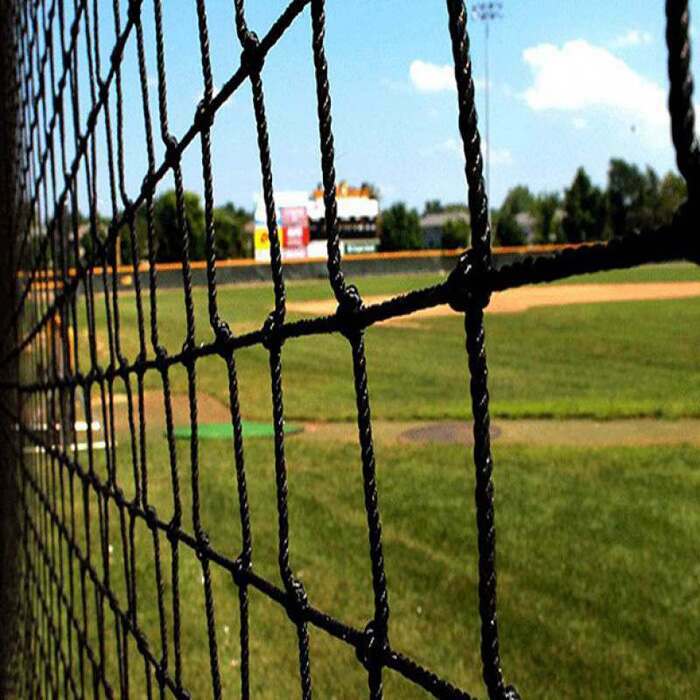 INDOOR OR OUTDOOR USE
Heavy-duty twined mesh ensures this drop-in cricket netting can be used in any conditions, indoor or outdoor. It comes with UV stabilised mesh increasing its durability when used outdoors.
EXTENSIVE RANGE OF SIZES
Available in different dimensions as well as custom sizing available on request, we are sure to stock the correct cricket netting system you require.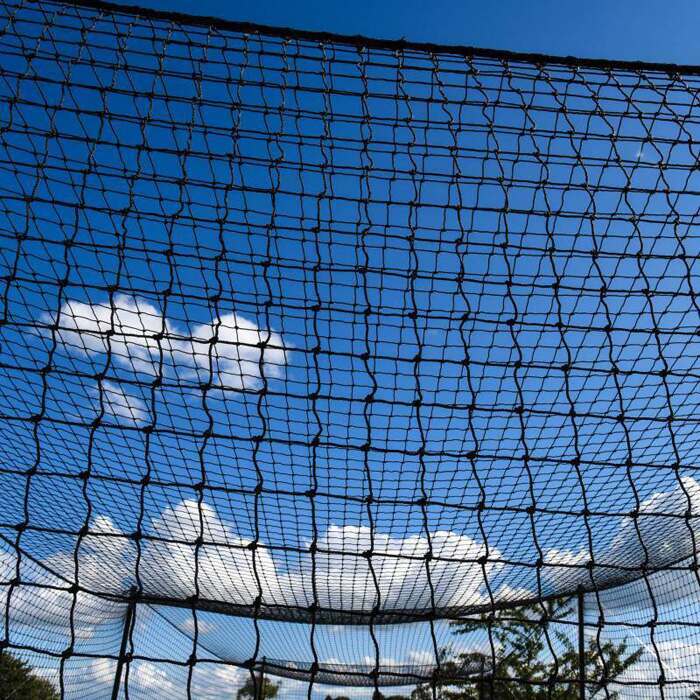 ONE PIECE DROP-IN NETTING
The premium quality cricket cage net comes fully enclosed. The sides, roof and back are all pre-sewn making the premium quality replacement cage netting ready for immediate use.
Description
Professional One-Piece Cricket Net Enclosures- Ideal for Clubs and Schools
Designed for use at the highest levels, the drop-in cricket netting is ideal for extended and fierce batting practice. The sides, roof and back of the cricket practice netting are pre-sewn together to create a complete enclosure, ready for immediate use.
Fully salvaged edge finishes on top and bottom for a more professional look
Huge range of cricket cage netting dimensions to suit your needs
Suitable for both indoor and outdoor use thanks to UV stabilisation
Extra strong 2.5mm HDPE heavyweight black twine for maximum durability
The cricket netting for cages are UV stabilised for extra protection and durability, meaning they are perfect for outdoor or indoor use. The 2.5mm HDPE twine also ensures this cricket net will be a mainstay in your training for a long time thanks to its heavyweight thickness.
The single cage batting net is built to last, an edged top and bottom provided to sustain durability and offer a more professional design to your replacement cricket netting.
Get the most out of your pro practice nets by checking out some of our other quality cricket equipment, including artificial turf cricket matting and a comprehensive range of cricket ground equipment, all in stock at Net World Sports.
Please note- All dimensions are listed Length x Width x Height (L x W x H)
Specifications
SIZE RANGE (L X W X H):
Sizes start from 35ft x 10ft x 10ft (10.7m x 3m x 3m) ranging up to 70ft x 14ft x 12ft (21.3m x 4.2m x 3.6m)
Custom sizing also available on request
MATERIALS
2.5mm HDPE heavyweight black twine.
48mm mesh.
Edged on the top and bottom, offering far greater durability and a professional appearance.
UV stabilised for increased long-last-ability when used outdoors.
Want to chat?
Contact us here and we'll get back to you as soon as possible.
Super fast shipping
Express shipping available
Questions & answers
Ask fellow customers what they think!
Hide Q&As
Questions & Answers
1 question | 1 answer
Is the cricket net just the net itself or dose it included the metal poles and stuff to erect it?
Hi Blake, thank you very much for the enquiry. This listing is just for a net. It is aimed towards people that already have the structures in place or are looking to make one in house. We do have some cricket cages complete with everything on our site, feel free to email sales@
networldsports.com
for some information on those!
Many thanks,
Grant
You may also like
Socketed Steel Cricket Cage [Club Spec]
$999.99
FORTRESS Roll Down Cricket Matting [6.5ft Wide] - Indoor / Outdoor
$165.99