FORB Divot Board Swing Mat
FORB Divot Board Swing Mat

EFFECTIVE GOLF PRACTICE TOOL – IDEAL FOR HOMES & DRIVING RANGES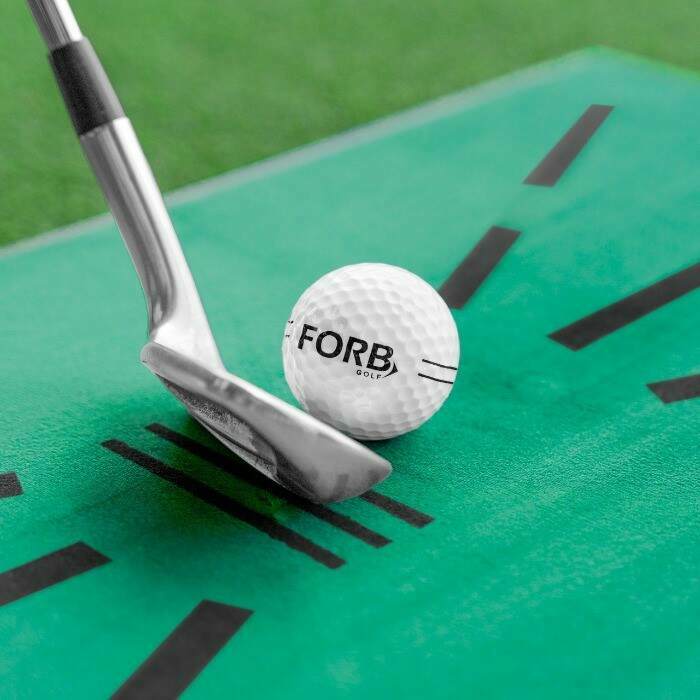 VERSATILE DESIGN
The versatile FORB Divot Board Swing Mat is suitable for both left and right-handed golfers. It can be used at home, at the range or on the golf course.
SKILL-ENHANCING TOOL
Specially designed to help golfers of all abilities perfect their swing technique & learn new shot shapes, such as a draw or fade.
INSTANT FEEDBACK
The golf swing mat provides instant feedback with each swing & can be wiped clear easily by hand or brush to reset the mat.
Description
PORTABLE FORB DIVOT BOARD SWING MAT – IDEAL FOR PERFECTING SWING TECHNIQUE
The professional quality FORB Divot Board Swing Mat possesses all of the characteristics of a fairway without the inconvenience of uprooting turf with every shot. The ability to replicate the perfect ball striking conditions with every stroke allows players to really focus on perfecting their swing technique. Each training mat features a durable green fabric, which is composed of a blend of high-quality nylon and TPR. The hardwearing material is designed to withstand the impact of continuous club strikes without causing any damage to your golf clubs or the mat itself. Additionally, the surface layer fabric shows golfers their swing path and point of contact with the ball on the mat as they strike down on it. This instant feedback allows golfers to source and fix their problem areas. When resetting the mat, simply wipe it down with your hand or a brush to clear the markings. Created with your safety in mind, the golf divot boards feature an A60 black rubber base, which is designed to prevent any slipping or moving during use. The swing trainer mats are easy to store and come equipped with a convenient handle, allowing for easy transportation.
Featuring an alignment visual guide, the mat is designed to improve swing consistency and chipping skill levels
The mat's surface traces your swing path, allowing you to analyze your swing path and correct it
Heavy-duty rubber backing offers excellent shock absorption and grip, preventing any slips
Effective visual learning tool, ideal for golfers of all abilities
Suitable for left and right-handed golfers
Specifications
FORB DIVOT BOARD SWING MAT SPECIFICATIONS
DIMENSIONS:
Swing Mat: 34cm x 66cm │ 13.4" x 26"
Weight: 3kg │ 6.6lbs
MATERIALS:
Swing mat surface: green fabric composed of a blend of nylon & TPR
Base: A60 black rubber
MISCELLANEOUS:
Suitable for both left and right-handed golfers
Equipped with a handle, allowing for easy transportation
The Swing Mat can be used by all level of abilities as a training aid or as a game
PLEASE NOTE: We do not recommend using the FORB Divot Board Swing Mat in wet weather conditions
Want to chat?
Contact us here and we'll get back to you as soon as possible.
Super fast shipping
Express shipping available
Questions & answers
Ask fellow customers what they think!
Hide Q&As
Questions & Answers
No one has asked a question yet!