FORZA Pro Soccer Goal Target Sheets
FORZA Pro Soccer Goal Target Sheets
Professional Soccer Goal Target Sheets For Shooting Drills
Four Corner Target Sheets
Top corner or bottom corner - pick your spot. This target sheet enhances finishing in the four key scoring areas of the goal, so you can score with style.
Easy To Attach Targets
For ease of assembly and stability, these target sheets are top of the table. Their strong loop & pin straps quickly attach the sheets to all goal frames.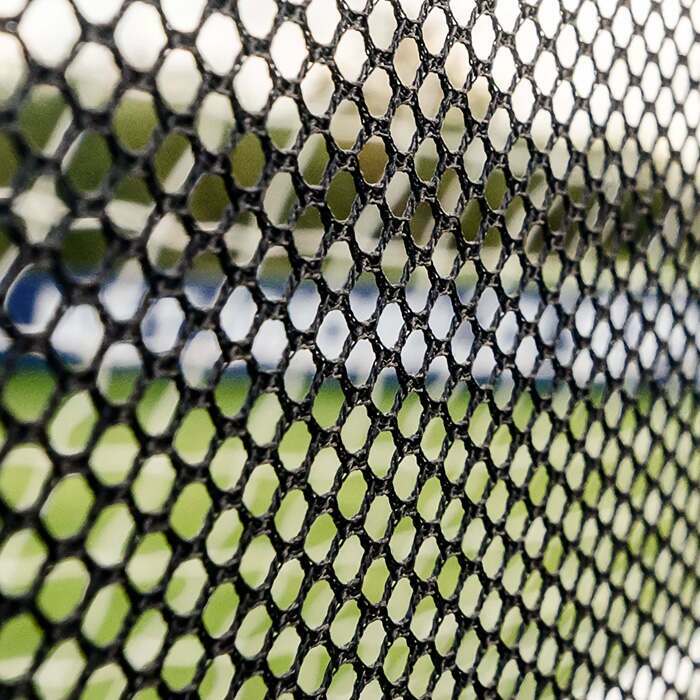 Wind-Resistant Goal Sheets
Fine-tuning your finishing is a year long pursuit. Designed from air mesh material, wintery winds won't compromise training sessions with these sheets.
Description
FORZA Pro Soccer Goal Target Sheets – Premium Quality Soccer Training Equipment For Strikers
These premium quality soccer goal target sheets have been manufactured to enhance shooting drills for striker. Isolating the four main scoring zones of the goal, the soccer training target sheets are the best way to learn how to strike the ball into the top corners and bottom corners of the goal, with a weatherproof design which is perfect for year-round training. Designed to specifications worthy of gracing top international training grounds, strikers of all standards will be scoring for fun with this essential piece of soccer training equipment.
Soccer goal targets available in sizes for all age groups – 12ft x 6ft, 3m x 2m, 16ft x 7ft, 18.5ft x 6.5ft, 21ft x 7ft and 24ft x 8ft
Mesh soccer target sheets manufactured with a premium air-mesh design for optimum performance in windy conditions
The florescent yellow banding highlights the top and bottom corners, allowing for enhanced focus during finishing drills for strikers
For quick and easy attachment, 9.5cm loop and pin straps and extra-long elastic bungee cords are included
The FORZA Pro Soccer Goal Target Sheets are perfect for use with the premium quality STEEL42, ALU60 and ALU110 FORZA Soccer Goals.
Develop deadly goal scoring technique with this essential soccer training equipment. Designed to provide challenging training drills by isolating the top and bottom corners of the goal, the soccer training targets feature a luminous Fluro yellow banding which place emphasis on the main scoring zones of the goal. The heavy-duty soccer goal target sheets feature nylon banding and mesh netting which are both incredibly durable and adept at handling off-target shots without becoming damaged.
Consistency is key when training, and these all-weather soccer target sheets have been designed to ensure that your skill practice sessions aren't halted during the winter. The cutting-edge air mesh materials prevent shape loss and billowing during windy conditions, ensuring that the reliable football goal target sheets retain their shape for effective training session. Suitable for use in the backyard as well as for club training sessions, the versatile target sheets for strikers are true game-changers.
FORZA Pro Soccer Goal Target Sheet Size Guide
12ft x 6ft - For junior mini-soccer goals
3m x 2m - Futsal goal target sheet
16ft x 7ft - Perfect size for junior 9 a side soccer goals
18.5ft x 6.5ft - Soccer target sheet for training goals
21ft x 7ft - For junior matchday or senior training goals
24ft x 8ft - Target sheet for regulation full size soccer goals
PLEASE NOTE – These professional soccer goal target sheets have been specifically manufactured for use with the top of the range FORZA Steel42, Alu60 and Alu110 soccer goals.
For junior soccer target sheets and alternative sizes please see our Soccer Goal Target Sheets by clicking here.
Specifications
FORZA Pro Soccer Goal Target Sheet Specifications
Target Sheet Materials
Made from premium air mesh material to reduce the impact of windy weather
Heavy duty mesh net sheet and nylon banding
Bright & highly visible fluro yellow banding clearly displays where the target zones are located
Goal Attachment
Strong hook and loop adhesive and pin straps for simple and secure attachment to any goal frame
Hook and loop adhesive pin straps and 9.5cm (3.75in) wide
Long elastic bungee cords attach the bottom of the sheet to the goal, to enhance shape retention
Training Use
Focuses on developing shooting accuracy in the four main scoring zones (top and bottom corners)
Suited to developing penalties, free kick taking and open play finishing
Sizes (Length x Height)
Designed specifically to fit six goal sizes
Sizes - 12 x 6, 3m x 2m (futsal goal), 16 x 7, 18.5 x 6.5, 21 x 7 and 24 x 8
Pro Target Sheet is suitable for the following FORZA Goal Ranges: Steel42, Alu60 & Alu110 - NOT SUITABLE FOR PVC GOALS
PLEASE NOTE This listing is for a target sheet only. Soccer goals are sold separately
Don't just take our word for it
Excellent quality, great for our club as we want the players to have a professional feel while training.
Want to chat?
Contact us here and we'll get back to you as soon as possible.
Super fast shipping
Express shipping available
Questions & answers
Ask fellow customers what they think!
Hide Q&As
Questions & Answers
3 questions | 3 answers
Hi, is it possible to make this produc also for Handball Goals? The Size would be 3m wide by 2m high
Hi Dirk, thank you very much for the enquiry. Yes, we have this product available in 3m x 2m and there is no reason why this wouldn't work with a handball goal.
Many thanks,
Grant
Does the forza pro football goal target sheets come with a case
Hi Ashish, Thank you for your question. The Pro Target sheet does not come included with a carry case, it is simply just the sheet that is delivered but it can be folded with no risk of damage and it is therefore easy to store. Many thanks, Tom
Hi just wondering if the target sheet is suitable for a pvc goal or if it should only be used on steel or aluminum goals
Hello Stu, thank you very much for getting in touch. Yes, these target sheets are compatible with all FORZA goals as long as it's the correct size, you should have no problem what so ever!
Many thanks,
Grant
You may also like
FORZA Soccer Goal Target Sheets
$28.99
FORZA FLASH Pop-Up Soccer Goals
$19.99
FORZA Mini Target Goal
$59.99
Freestanding STOP THAT BALL™ - Ball Stop Net & Posts [10ft High]
$179.99
FORZA Lunar Match Soccer Balls
$24.99