METIS Soft Foam 6in Dodgeballs – Size 1 [Pack of 6]
METIS Soft Foam 6in Dodgeballs – Size 1 [Pack of 6]
METIS Soft Foam 6in Dodgeballs – Perfect for Schools & Clubs
Maximum Safety
Size 1 dodgeballs include a non-sting construction with latex free design to provide ultimate safety when playing & reduces the chance of injury. Perfectly suited for primary & junior schools.
Extreme Grip
A textured surface provides supreme grip for enhanced play. Available in a pack of 6 dodgeballs in an assortment of vibrant colors making them highly visible to help players dodge them in a game.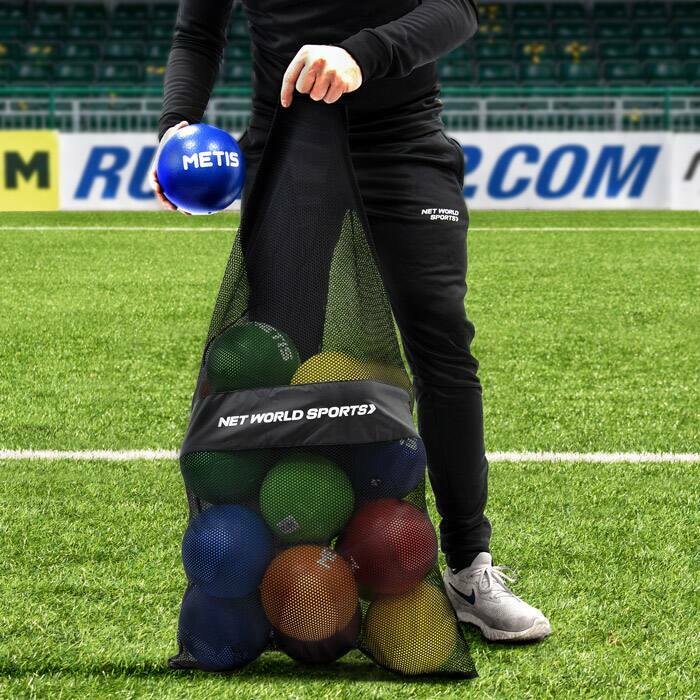 Optional Carry Bag
The optional mesh carry bag is ultra-durable & is perfect for compact storage & easy transportation of all 6 soft foam dodgeballs. Ensure they are all kept together to reduce the risk of losing a ball.
Description
Size 1 METIS Foam Dodgeballs – Soft PU Coating & Anti-Sting Dodgeball Balls
The lightweight METIS Soft Foam Dodgeballs (Size 1) are a perfect option for schools & clubs as they suit all ages & abilities. An innovative design guarantees no sting occurs creating safer play & reduced likelihood of injuries. The dodgeball balls are constructed from a latex-free exterior which is tear resistant & a highly durable foam core which creates a more controlled bounce. All the dodgeballs weigh less than the traditional playground balls on the market & include a textured surface for maximum grip. Available in a pack of 6 in assorted colours. An excellent dodgeball for kids & adults - something for all ages to enjoy.
Suitable for primary & junior schools – Controlled bounce & anti-sting technology
Latex-free construction & a textured skin covering for maximum grip
Extremely lightweight compared to traditional rubber playground balls
High density foam with tear-resistant PU coating for long-lasting use
Size 1 dodgeballs in a variety of highly visible colours – Available in packs of 6
OPTIONAL: High-quality mesh carry bag for easy storage & transportation
Here at Net World Sports we have all the equipment you require for school sports & extra circular activities. For cones, sports bibs & more, please see the essentials above.
Specifications
METIS Soft Foam Dodgeballs Specifications:
Dimensions:
Dodgeball Size: 6in | 15cm
Dodgeball Weight: 110 - 120g | 3.8 - 4.2oz
Materials:
25k density foam with PU coated skin – Durable & tear resistant for long lasting use
Miscellaneous:
Foam core creates safer play as it creates a more controlled bounce
Size 1 dodgeballs suitable for primary & junior schools
Use in a large indoor space or outdoors
Assorted Colours: Red, Blue, Yellow, Green, Purple & Orange
Sold as a pack of 6
OPTIONAL: High-quality mesh carry bag for easy storage & transportation
Want to chat?
We're here on

live chat

right now!
Or via phone or email if you'd prefer...
Super fast shipping
Express shipping available
Questions & answers
Ask fellow customers what they think!
Hide Q&As
Questions & Answers
No one has asked a question yet!