Repair / Fixing Twine (3/32in & 5/32in Thick Rolls)
Repair / Fixing Twine (3/32in & 5/32in Thick Rolls)
Repair All Types Of Sports Nets To Keep On Playing!
High Quality Fixing Twine
Available in different sizes: 0.08in is perfect as a repair solution whilst 0.2in can be used for lacing & hanging, as well as repairing more heavy duty nets.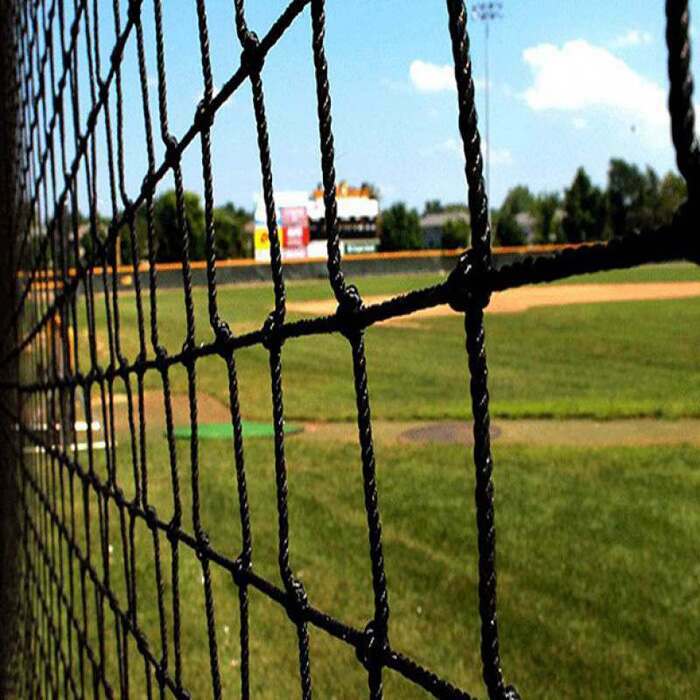 Multiple Sport Net Twine
Whatever outdoor sports nets you need to repair, these rolls of twine are ideal. From golf nets and batting cages to football goals and ball stop nets.
Value For Money Repair Twine
Each roll provides you with plenty of twine to repair those nets & at such a fantastic price these rolls are an essential for any sports club.
Description
Twine For Net Repair & Net Hanging
Large rolls of thick twine used to either repair damaged pieces of netting or to help hang netting to a permanent fixture. Choose from 2 sizes of roll to suit your needs. A very strong and long-lasting twine that can be used with any type of sports netting in any type of sports facility.
2mm (3/32in) Twisted Twine ideal for repairing nets and hanging lighter nets - Roll Length of 1082 feet.
4mm (5/32in) Braided Twine ideal for hanging much heavier nets and repairing nets with thicker strands - Roll Length of 853 feet.
1.1lb and 2.2lb tie twine roll
Color: Black
At Net World Sports we recommend that the 2mm twine is used as a repair twine & 4mm twine is used for lacing or hanging nets. This can be used with ball stop netting, batting cage, goal nets and backstop netting.
Specifications
Twine Thickness Recommendations
0.08in (3/32in) Twisted Twine is ideal for repairing standard nets and hanging lighter nets
0.15in (5/32in) Braided Twine is ideal for repairing thicker nets and hanging heavier nets
Roll Length
330m - 1082 feet
260m - 853 feet
Size
1.1lb rolls of 2mm twine
2.2lb rolls of 4mm twine
Color
Don't just take our word for it
Strong twine excellent for binding things other than the purpose I bought it for
great product no complaints
twine, helps to twine net
Want to chat?
Contact us here and we'll get back to you as soon as possible.
Super fast shipping
1 day shipping available
Questions & answers
Ask fellow customers what they think!
Hide Q&As
Questions & Answers
No one has asked a question yet!
Recently Viewed
FORZA Training Soccer Balls and Carry Bag [12 Pack]
$89.99
RapidFire Soccer Rebound Board
$218.99
FORB Golf Umbrella
$20.99
Basic Corner Pole & Flags (Set of 4)
$29.99
FORTRESS Baseball Vinyl Net Saver With Target
$149.99